Madison West is a Licensed Marriage and Family Therapist specializing in individual and couples therapy, and maintains a private practice in Kennesaw, Georgia.
With over thirteen years experience as a marriage and family therapist, and as a graduate of Pepperdine University specializing in family systems theories, she is currently serving as a private practitioner working with a broad spectrum of clients. Madison began her career working with parents and children in the home where she first developed and implemented behavioral programs for children struggling with developmental disabilities and behavioral challenges. The experience of working with families in a home setting was invaluable.

Madison has extensive experience working with survivors of trauma and has completed advanced training in Trauma Focused Cognitive Behavioral Therapy as well as Weekend 1 and Weekend 2 of EMDR, or Eye Movement and Desensitization Reprocessing. EMDR is a powerful treatment option that has successfully treated trauma, anxiety, panic, and many other emotional problems. Madison has completed Level 1 and 2 of John Gottman's advanced couples therapy training. Madison approaches therapy with experience working with individuals and families in various settings but with similar goals in mind. This knowledge gives Madison an ability to understand and empathize, as her therapy aids her clients to experience positive change in their lives, moving from fear to freedom, from suffering to happiness. A Southern California native, Madison relishes all things outdoors—preferably in the sunshine. In her downtime, Madison enjoys running, crossfit, and paddle boarding with her family and their mini pig, Piggie.
Abby Grubbs, LMSW
Abby is a Licensed Master of Social Work (LMSW), and graduated from the University of Georgia. While in school, she gained experience by working in a drug and alcohol setting and by working in the school system. After becoming licensed and in addition to her work in private practice, she worked extensively with individuals and families in a variety of settings, including school settings and hospices.
It is important to me as a therapist that clients feel validated and active participants in their care. We will discuss your goals for therapy and develop a plan of care catered to your needs. I strive to have an open, comfortable, and culturally sensitive environment. My goal is to work together towards growth and healing. I specialize in Cognitive Behavioral Therapy (CBT) and Grief Counseling, and I enjoy working with adults, children, adolescents, and families.
Through my expertise I am able to work with my clients to develop effective skills to accomplish a new mastery of their circumstances. I am devoted to assisting them in the achievement of their goals and to enhancing their ability to lead more peaceful, fulfilled, and productive lives.
Tanner Thurman, LMSW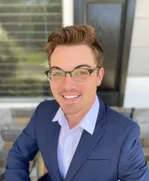 Tanner currently holds a Master's of Clinical Social Work from Kennesaw State University and is a Licensed Master of Social Work (LMSW). With a passion for working with children and adolescents and in addition to his private practice work, he is currently employed as a Residential Clinical Therapist at a local nonprofit.
Tanner has experience providing therapeutic services and case management to children, adolescents, and families through community health agencies. He utilizes an eclectic approach with a focus on Dialectical Behavioral Therapy to best fit his client's needs. Tanner offers support with self-harming behaviors, self-esteem and self-image, depression, anxiety, trauma, grief and loss, emotion regulation, and stress management.
As your therapist, I aim to provide a confidential environment where you feel safe to explore thoughts, feelings, and emotions in a constructive and supportive space. I believe that giving clients the opportunity to practice and learn skills that can facilitate personal growth is of utmost importance. Together we can foster a positive therapeutic alliance to more effectively identify how to best assist in your personal journey and growth.
Debbie Weitz, APC


Debbie Weitz is an Associate Professional Therapist who hails from Marietta, Georgia. She received her Bachelor of Arts from the University of Georgia, and earned both her Master of Science and Specialist in Education degrees from the Florida State University. She also completed a PK-12 Professional School Counseling Post-Graduate Certificate from Mercer University. Throughout her career, Debbie has served as a Mock Interview Mentor, University Career Center Advisor, University Co-Instructor, School Counselor, and Associate Professional Counselor within Private Practice.
She is Prepare-Enrich Certified, and enjoys working with individuals aged 5+, couples, families, and groups. Debbie's specializations include trauma, PTSD, grief, school issues, life transitions, anxiety, depression, and stress. Debbie values working with folks from all walks of life, is an LGBTQIA+ ally, and prides herself on providing a safe and inclusive environment.

In her free time, Debbie enjoys spending time outdoors, playing with her pup, traveling, cooking, and attending University of Georgia football games.